Julia Bekman Chadaga is an Assistant Professor of Russian Studies at Macalester College. Her book Optical Play: Glass, Vision, and Spectacle in Russian Culture (Northwestern UP, 2014) describes how glass objects in Russia have served to transform the ways in which their beholders saw as well as imagined. Her current research concerns the relationship between crime and culture in Russia, with a particular emphasis on the artistic representation of crime and the way in which writers have helped to define crime at moments of change in the legal system. She has presented several conference papers on crime in Nabokov's fiction.
---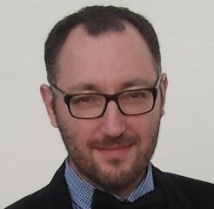 Yuri Leving is Professor of Russian Literature and Film in the Department of Russian Studies, Dalhousie University, Canada. In 2013-2014, he was an Alexander von Humboldt Senior Research Fellow at Heidelberg University, Germany, and an affiliated research fellow at the American Academy in Rome (2015). Leving is the author of four monographs: Marketing Literature and Posthumous Legacies: The Symbolic Capital of Leonid Andreev and Vladimir Nabokov (co-authored with Frederick H. White; New York, 2013); Keys to The Gift. A Guide to V. Nabokov's Novel (Boston, 2011); Upbringing by Optics: Book Illustration, Animation, and Text (Moscow, 2010); Train Station – Garage – Hangar. Vladimir Nabokov and the Poetics of Russian Urbanism (St. Petersburg, 2004; Short-listed for Andrey Bely Prize), and has also edited and co-edited six volumes of articles, most recently: Shades of Laura. Vladimir Nabokov's Last Novel The Original of Laura (Montreal, 2013); Lolita: The Story of a Cover Girl – Vladimir Nabokov's Novel in Art and Design (New York, 2013; reviews in The New Yorker, The Los Angeles Times, The New York Times, The Huffington Post, CNN), and Anatomy of a Short Story (New York, 2012, with an afterword by John Banville). Leving has published over a hundred scholarly articles on various aspects of Russian and comparative literature. He served as a commentator on the first authorized Russian edition of The Collected Works of Vladimir Nabokov in five volumes (1999-2001), and was the curator for the exhibition "Nabokov's Lolita: 1955-2005" in Washington, D.C., which celebrated the 50th anniversary of the publication of Lolita. Leving is the founding editor of the Nabokov Online Journal (since 2007).
---

Didier Maleuvre is a Professor at UCSB in Comparative Literature and French Studies. Author of four books, the latest of which, titled The Art of Civilization: A Bourgeois History, is coming out later this year. His area of interest is intellectual history as it interweaves with the plastic arts, literature and society. As fate would have it, his first encounter with Nabokov was in a translation course, in sophomore year at university—a passage about butterfly-catching that proved damnably elusive to net in French.
---
R. Dyche Mullins studied mathematics and Russian literature at the University of Kentucky before becoming interested in biology. Following his Ph.D. in biomedical engineering, Mullins worked at Johns Hopkins Medical School and the Salk Institute for Biological Studies. Currently, Dr. Mullins is professor of Cellular and Molecular Pharmacology at the UCSF medical school in San Francisco, where his laboratory studies how living cells construct molecular "skeletons" that organize their internal spaces (http://mullinslab.ucsf.edu/). Mullins also maintains a serious interest in linguistics and Russian poetry, carefully unearthing and comparing prosodic skeletons that shape the work of Russian poets. 
---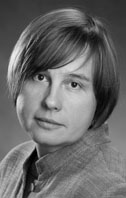 Galina Rylkova is Associate Professor of Russian Studies at the University of Florida, Gainesville. She received her Ph. D. from the University of Toronto in Slavic Languages and Literatures. She is the author of The Archaeology of Anxiety: The Russian Silver Age and Its Legacy published by the University of Pittsburgh Press in 2007. Her current research interests include: Psychology of Creative Personality; Chekhov; Cultural Memory; Biography; and Russian Theater. She is working on her second book, "Creative Lives: The Art of Being a Successful Russian Writer."
---

Julia Trubikhina received her PhD in Comparative Literature from New York University. She coordinated the Russian Program at Montclair State University; then, from 2009, has taught at Hunter College, CUNY, where she is currently Visiting Associate Professor of Russian in the Division of Russian and Slavic Studies. In addition to articles and reviews in academic journals, Julia has just published a book, The Translator's Doubts: Vladimir Nabokov and the Ambiguity of Translation (Academic Studies Press, 2015), which received the Samuel Schuman Prize for the best first book on Nabokov in 2016. She has two other book projects in progress, both related to translation: as editor and translator, a book of poetry by Vladimir Aristov (Ugly Duckling Presse, forthcoming spring 2016) and a volume of poetry and prose by Elena Shvarts.
---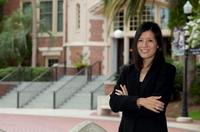 Lisa Ryoko Wakamiya is Associate Professor of Slavic and Courtesy Associate Professor of English at Florida State University. She is the author of numerous studies of Russian émigré writing and contemporary Russian literature. She has written on Vladimir Nabokov, Vassily Aksyonov and Sasha Sokolov among others, and is contributing a chapter on current Russian-American writing to the forthcoming volume Global Russian Culture. Her current book project Collecting Objects, Materializing Ethics investigates writer-collectors and the relationship between collections of material objects and narrative. Together with Robert Romanchuk, she is co-authoring a study of Nabokov's translation of The Song of Igor's Campaign.
---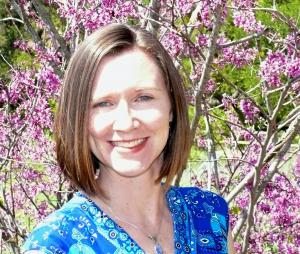 Sara Pankenier Weld is an Assistant Professor of Russian and Comparative Literature at the University of California, Santa Barbara. Her articles include "Nabokov's Northern Kingdoms: Pseudo-Scandinavian Traces and the Transnational Translation of the Self" which appeared in Scando-Slavica in 2013. Her first book Voiceless Vanguard: The Infantilist Aesthetic of the Russian Avant-Garde appeared with Northwestern UP in 2014, while she is now completing a book entitled Rare Books by Remarkable Russians: Towards a Radical Recontextualization of Early Soviet Picturebooks. She is eager to embark on a new book project entitled Nabokov's Children, which closely examines the uses of childhood within Nabokov's fictions.